MEDIA
MEDIA
The 57-unit building would be built at 3740 Second Ave., next to the existing Brainard Apartments building and adjacent to the Willis-Selden Historic District.
http://ow.ly/W2TR50LPMXv
#Detroit #Midtown #housing
Arboretum Detroit is working to transform 12 vacant lots in the city's Poletown East neighborhood into a green space full of native trees like oak, elderberry, white pine, cedar, juniper, and tupelo. 
http://ow.ly/u5WI50LOgvv
#nature #CircleForest #cleanair @ArbDetroit
Expect a party atmosphere punctuated by live art demonstrations, make-and-take workshops, exciting giveaways — all set to a soundtrack of holiday music by DJ Dave Lawson.
http://ow.ly/VP7R50LOgmy
#Detroit #MasonicTemple #DetroitUrbanCraftFair #shoplocal @HandmadeDetroit
It's #SmallBusinessSaturday! Shopping locally supports the economy, attracts businesses and helps grow opportunity within the city.
http://ow.ly/Z44G50LO3ZH
#Detroit #Downtown #Midtown #Live6 #NorthEnd #DowntownDetroitMarket #Shinola
Detroit has plenty of parking options — if you're looking for places to park in the city, here are some of the best.
http://ow.ly/HIFH50LNnmA
The two are collaborating on a limited edition "Blackout Bag" to highlight intentional, wearable art. And after 2.5 years of being online only, @DetroitDenim is reopening in a brick-and-mortar retail space on Cass.
http://ow.ly/7XaR50LNmMP
#Detroit #shoplocal @streetculture
Since 1934, Detroit has played annually except for the World War II years – 1939 through 1944. To date, the Lions have won 37 games, lost 42, and tied twice on Thanksgiving.

#Thanksgiving #tradition #football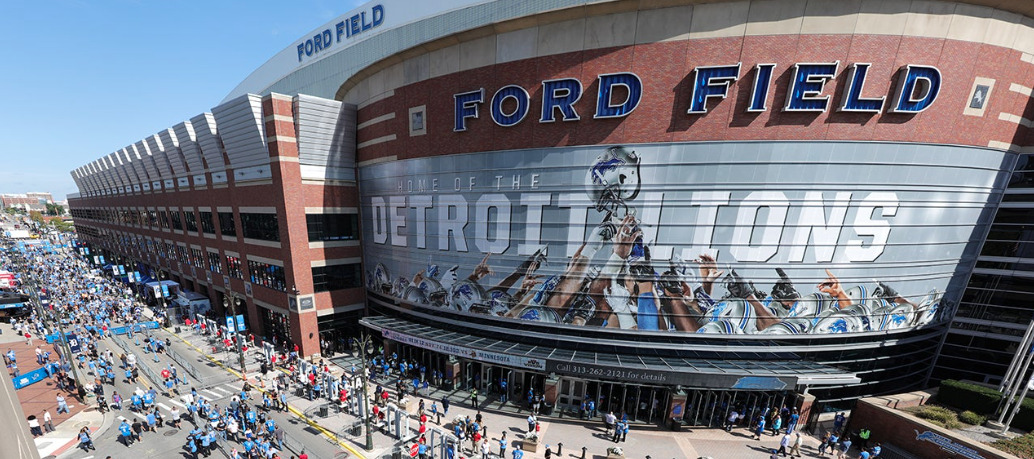 An American Thanksgiving Tradition That's Wholly Detroit | Detroitisit
Since 1934 the Lions Have Played on Thanksgiving Day and it Means Everything to Fans and the City
ow.ly
Savage X Fenty, a global fashion company, offers everyday essentials and more provocative pieces — underwear and sleepwear, loungewear and sportswear.

#Detroit #downtown #retail #Rihanna @SavageXFenty
Rihanna's Savage X Fenty announces location of Detroit store
Savage X Fenty, Rihanna's clothing line, is opening its first Detroit store in 2023.
ow.ly
The two Final Four games will be held April 3, and the national championship will be on April 5. 

#Detroit #FordField #NCAA #basketball
Detroit to Host 2027 NCAA® Men's Final Four® at Ford Field | VisitDetroit.com
DETROIT (Nov. 22, 2022) — The NCAA® Division I Men's Basketball Committee announced today that it has selected Detroit to host the 2027 NCAA ...
ow.ly
Exec chef Jason Bamford delivers dishes like steak tartare w/12-hour tomato, shiitake, burnt onion, cress & marrow toast; or lamb chops w/coco spice, shaved kohlrabi, apple, cress, black barley, mint, & pomegranate vinaigrette.

#metrodetroit #dining #zana
Downtown Birmingham Welcomes Zana, Featuring Modern American Fare With Hints of European Flavor
Wine lovers in metro Detroit have known and loved Tallulah Wine Bar & Bistro in Birmingham, followed by its sister restaurant Besa in downtown Detroit...
ow.ly
#CatalystAngel's program teaches investing to underrepresented groups of people across the Great Lakes region, helping them become contributors, connectors, and catalysts within a growing capital ecosystem.

#angelinvesting #entrepreneurs @techtowndetroit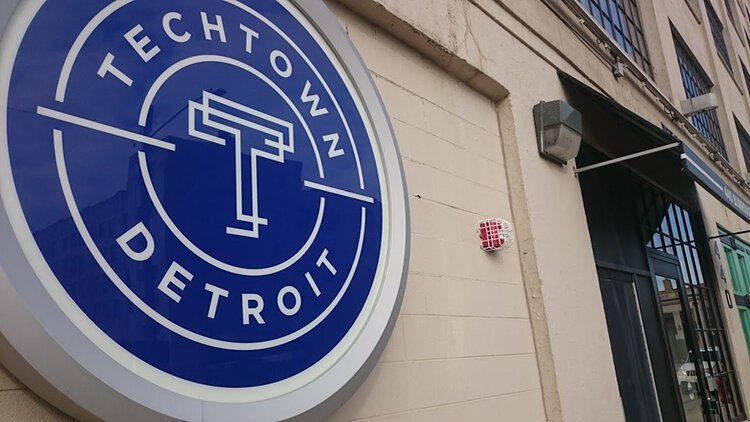 TechTown's 'angel' program aims to lift up Detroit's economic ecosystem
ow.ly
For restaurant owners who repurpose a space, the process is often riddled with obstacles. But the result can yield results that extend beyond the business itself.
http://ow.ly/NpPU50LJmkz
#metrodetroit #redevelopment #architecture #thefedcommunity #sylvantable #shelbydetroit
Load More...
---